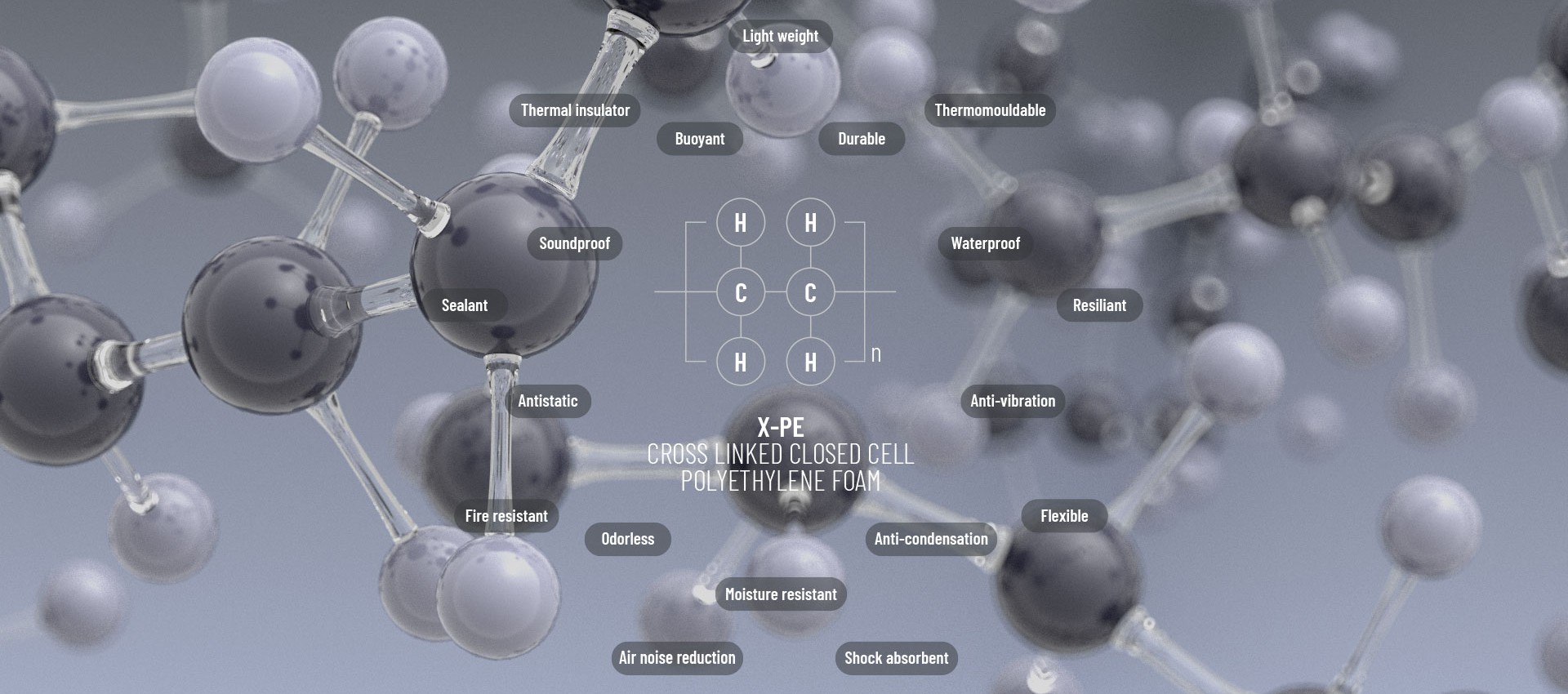 Polyethylene with the X factor
The formula is as simple as versatile: a monomer with two carbon atoms combined with four hydrogen atoms generates a polymer chain which can take on truly amazing features.
Flexible, high-performing, competitive. Like us. We are X-PE Foam: flexible in adjusting to any situation, high performing in finding the best solutions and competitive in improving your product performance to stay in the league. From small to large scale production ZetaCell polyethylene can guarantee a better result.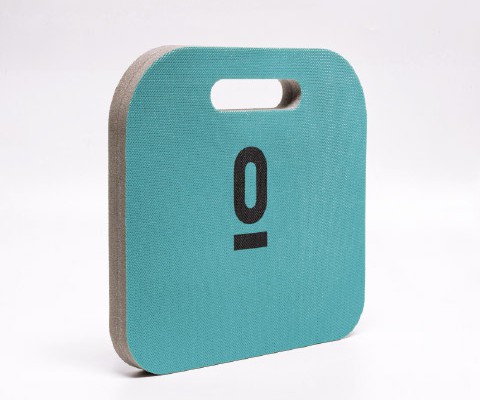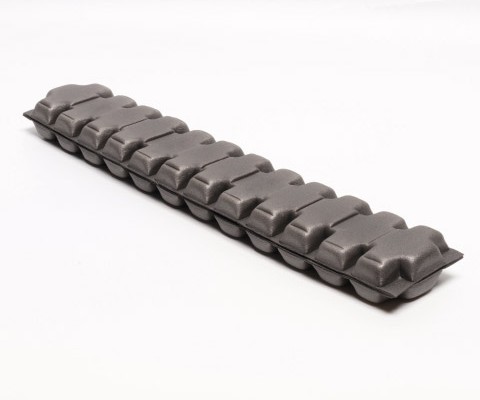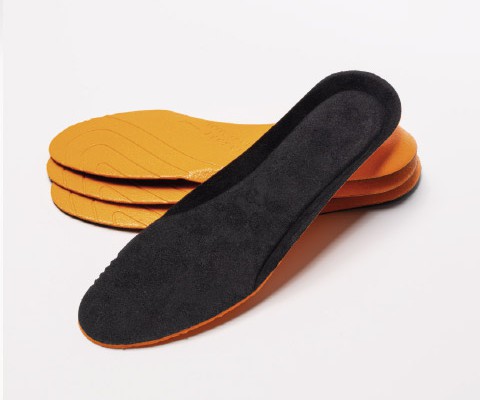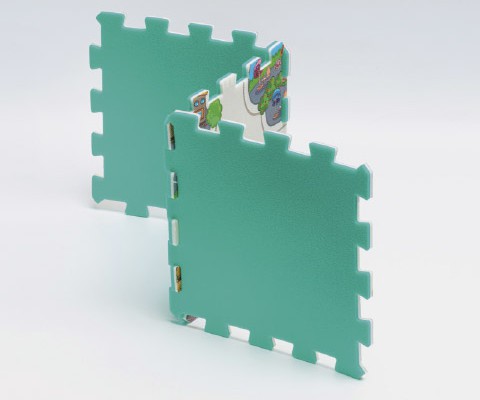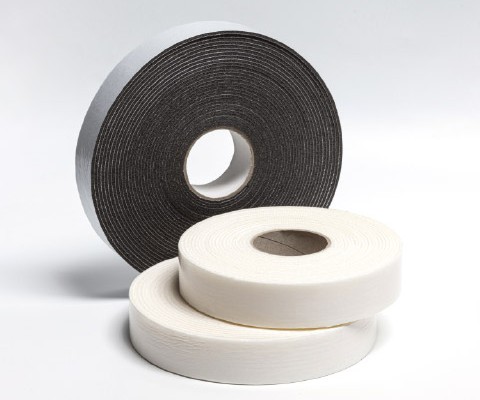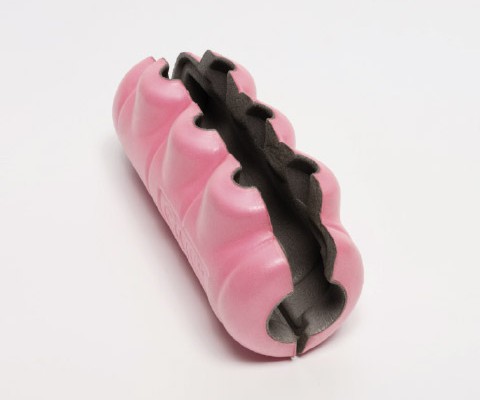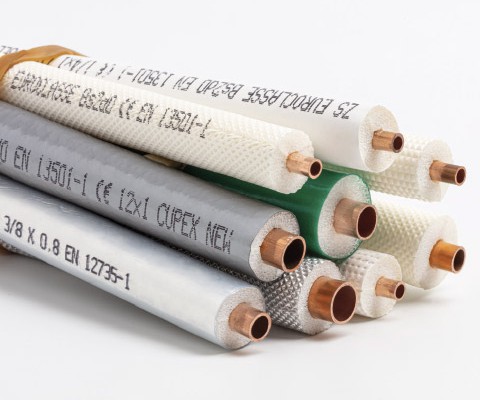 The X-PE is a cutting edge thermoformable foam which can meet all your needs. We look for suppliers who can provide us with the best raw materials to ensure high-performing end products. Thanks to our know-how we can give the polyethylene foam different mechanical and aesthetic features and vary thickness, density and color. We supply the material in rolls or sheets, depending on the final use. We can guarantee either small or large quantities to avoid unnecessary stocks, allowing you to test new products at a reasonable investment cost.
− 40°+80° X-PE FOAM
HAS A HIGH
THERMAL LIMIT
3/20 mm OF THICKNESS
AND A HEIGHT
UP TO 1800 mm
30/200 Kg/m3 OF DENSITY
TO PERFORM
UP TO YOUR STANDARDS